Our shower trays and washbasin tables are made of a synthetic resin with added mineral fillers, making an ideal combination that gives these elements undeniable advantages: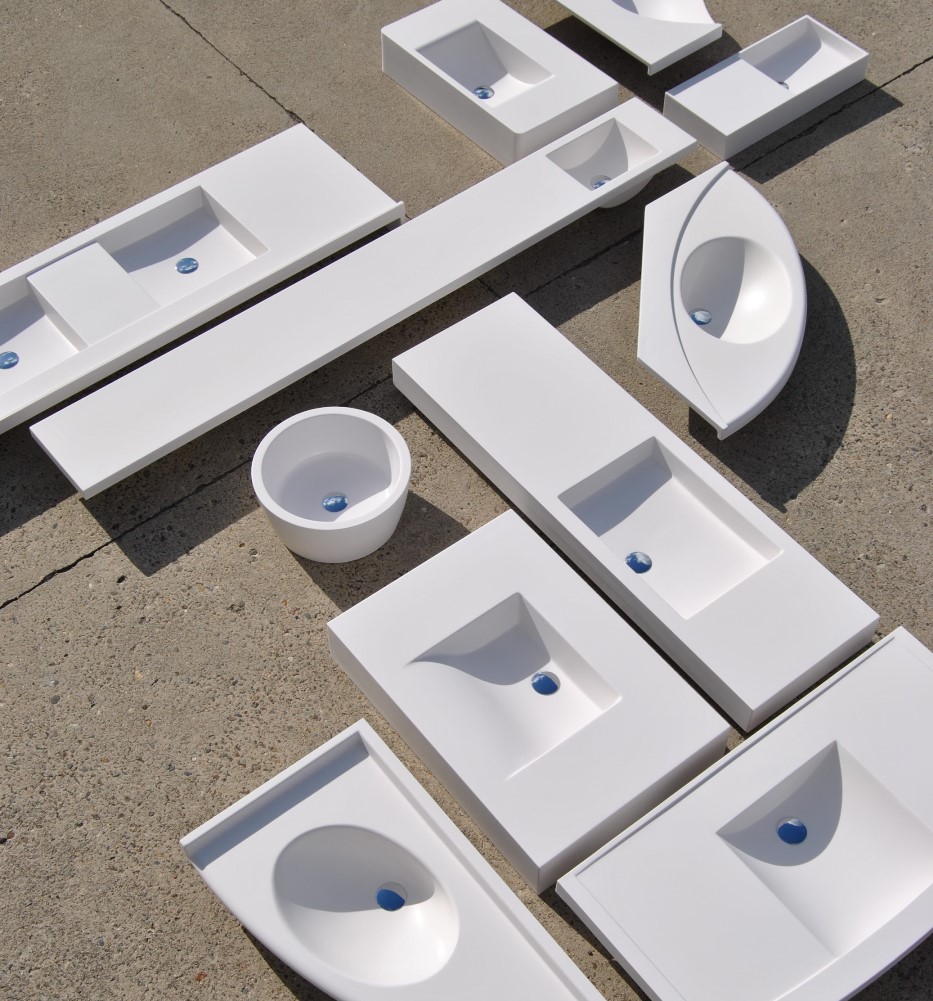 ELEGANCE
The synthetic stone used for our fabrications is easy to mould and offers infinite possibilities of shaping. It allows economical reproduction of pieces with complex shapes, having an impeccable surface condition without any joints. In addition, our material can be produced in many colours.
RESISTANCE
The mineral fillers, amounting to 65% to 80% of the composition of our products, are bound by a synthetic resin. This combination gives our components a noble character and excellent technical properties, such as high impact resistance and the absence of porosity, which facilitates maintenance, and repair possibilities in the event of accident. Our washbasins and shower trays have exceptional longevity, as shown by the great fidelity of our customers in international hotel chains. Many of our customers have been entrusting us with their projects for over 20 years.
PERFORMANCE
The finishing and machining possibilities offered by our materials make it possible to design developed products equipped, for example, with handles, built-in towel rails, grooves for embedding shower screens, etc.